Back to all Press Releases
King attends youth celebration marking 20th anniversary of Accession to Throne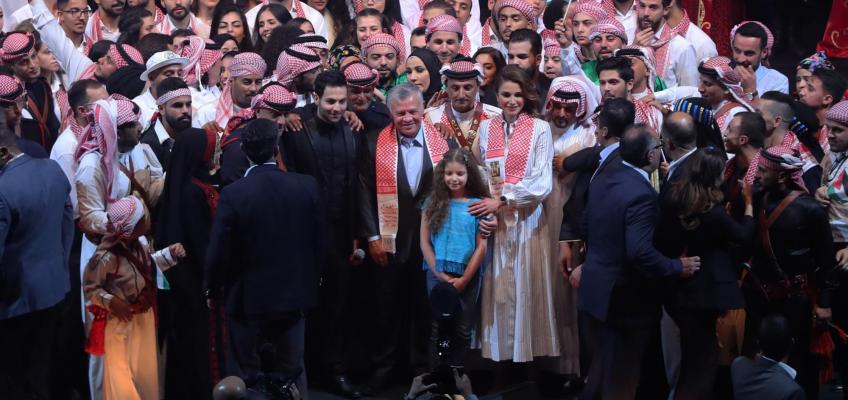 His Majesty King Abdullah, accompanied by Her Majesty Queen Rania Al Abdullah and His Royal Highness Crown Prince Al Hussein bin Abdullah II, attended a ceremony at the Cultural Palace on Tuesday marking the 20th  Accession to the Throne Day.
The celebration, attended by hundreds of young Jordanians from around the Kingdom, was held by the University of Jordan, along with the Jordan University of Science and Technology, and the Hashemite, Mutah, and Al Hussein bin Talal universities.
The ceremony shed light on a number Jordanian success stories achieved during King Abdullah's reign and recounted several milestones from Jordan's history.
The event celebrated Jordanian values and the diversity of Jordanian society and culture, featuring folkloric performances representing all the Kingdom's governorates.