Back to all Press Releases
Deputising for King, Crown Prince inaugurates Petra Museum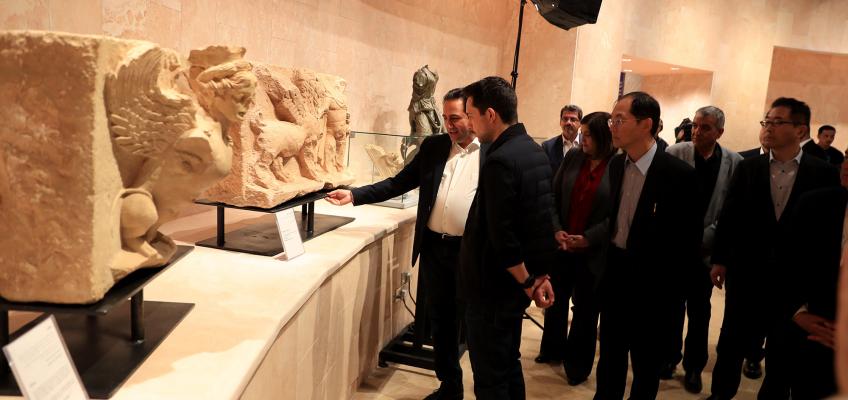 Deputising for His Majesty King Abdullah, His Royal Highness Crown Prince Al Hussein bin Abdullah II on Thursday inaugurated the Petra Museum, which showcases nearly 300 artefacts dating back to the beginning of the Stone Age and represents a landmark for cultural, social, and tourism development in the Petra region.
The museum, inaugurated on World Heritage Day, is aimed at enhancing the cultural heritage of the ancient city of Petra, one of the New Seven Wonders of the World. King Abdullah laid the cornerstone for the museum in 2014.
The museum extends over an area of nearly 1,800 square metres, with eight showrooms and 22 interactive screens showing videos on the ancient city's heritage and history.
Crown Prince Al Hussein stressed the need to preserve Jordan's archaeological and historical sites, noting the importance of the Petra Museum in presenting the history of the city and its ancient heritage.
During a tour of the museum, His Royal Highness was briefed by Petra Development and Tourism Region Authority Chief Commissioner Suleiman Farajat on its facilities.
According to Farajat, the museum, located next to the main entrance to Petra Archaeological Park, was funded through a grant from the Japanese government, while construction was carried out with the assistance of the Japan International Cooperation Agency.
The Petra Museum is open to visitors from 8am to 8pm throughout the week.