Back to all Press Releases
Deputising for King, Crown Prince inaugurates Maan military retirees club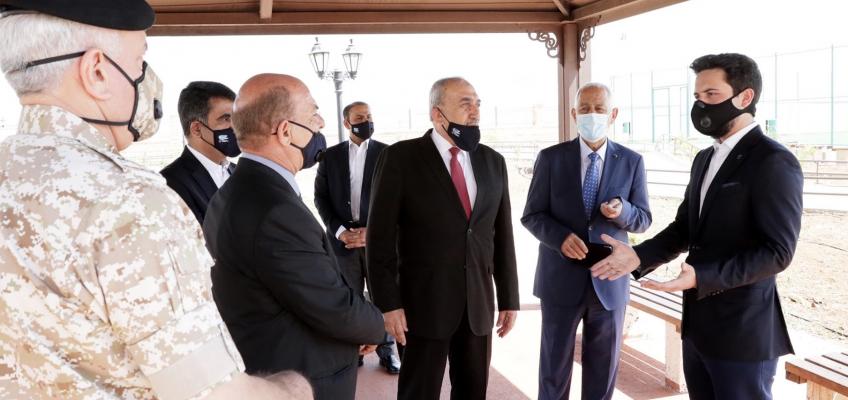 Deputising for His Majesty King Abdullah, the Supreme Commander of the Jordan Armed Forces-Arab Army, His Royal Highness Crown Prince Al Hussein bin Abdullah II on Thursday inaugurated the military retirees club in Maan Governorate.
Crown Prince Al Hussein reaffirmed King Abdullah's keenness to follow up on the conditions of military retirees and veterans, in appreciation of their efforts and sacrifices to safeguard Jordan.
The military retirees club in Maan, with an area of 2,175 square metres over a 10-dunum land, was established in line with His Majesty's directives to open clubs for military retirees in governorates around the Kingdom.
His Royal Highness toured the club's facilities, which provide space for cultural and sports activities.
For his part, Director of the Economic and Social Association of Retired Servicemen and Veterans Thallaj Thyabat thanked the King and the Crown Prince for the attention given to military retirees.
Royal Hashemite Court Chief Yousef Issawi, Chairman of the Joint Chiefs of Staff Maj. Gen. Yousef Hneiti, the governor of Maan, and the director of the military retirees club attended the inauguration.