Back to all Press Releases
Crown Prince witnesses signing of two MoU, executive programme between Jordan, Egypt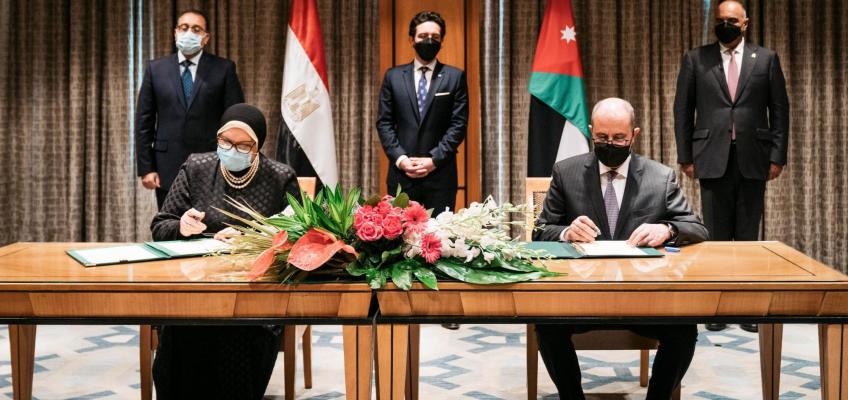 Cairo—His Royal Highness Crown Prince Al Hussein bin Abdullah II on Tuesday witnessed the signing of two memorandums of understanding and an executive programme between the Jordanian and Egyptian governments.
The two governments signed an MoU to support micro, small, and medium enterprises and entrepreneurship, in order to promote trade and exchange of expertise.
The executive programme signed covers tourism cooperation; including holding conferences and exhibitions; coordinating on promotional campaigns; organising joint tourism weeks; exchanging expertise on investments in the sector; and promoting medical, religious, and cultural tourism, as well as ecotourism.
Another MoU was signed for the twinning of Petra and Luxor cities.
The signing ceremony was held on the sidelines of Crown Prince Al Hussein's meetings with economic officials and specialists in the tourism sector from the two countries.