Back to all Press Releases
Crown Prince visits Economic Development Board in Manama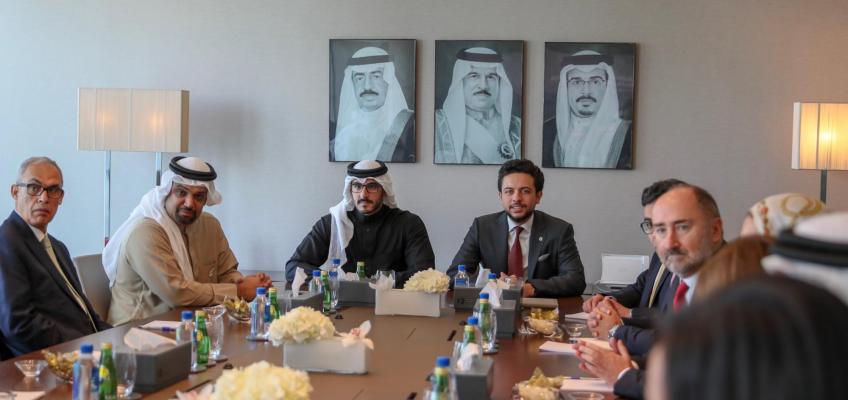 His Royal Highness Crown Prince Al Hussein bin Abdullah II, accompanied by Sheikh Isa bin Salman bin Hamad Al Khalifa and Minister of Finance and National Economy Sheikh Salman bin Khalifa Al Khalifa, visited the Economic Development Board in Manama on Wednesday.
During the visit, Crown Prince Al Hussein was given a brief by Economic Development Board Chief Executive Khaled Al Rumaihi on Bahrain's experience in promoting investment opportunities and the role of the board, which was established in 2000, in stimulating the private sector and facilitating investments.
His Royal Highness praised the Economic Development Board's role in promoting Bahrain's economy, supporting emerging enterprises, and empowering youth, highlighting the importance of exchanging expertise between the two countries in this regard.
Jordan's Ambassador to Bahrain Rami Wreikat accompanied the Crown Prince on the visit.