Back to all Press Releases
Crown Prince performs Umra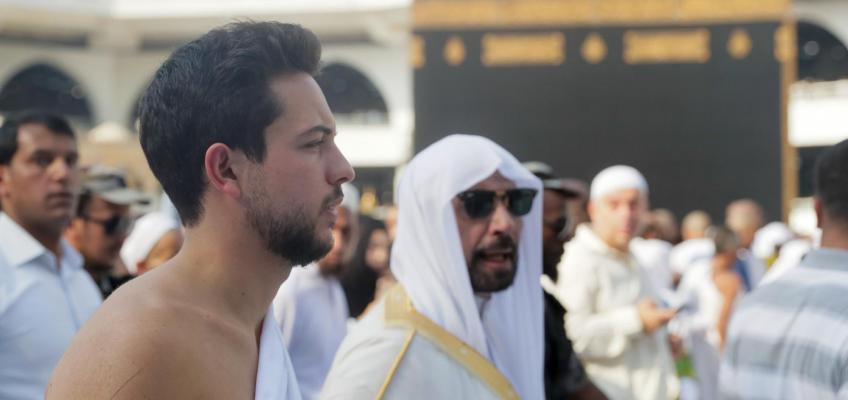 His Royal Highness Crown Prince Al Hussein bin Abdullah II performed Umra on Monday.
Crown Prince Al Hussein was accompanied by a group of Jordan Armed Forces-Arab Army (JAF) officers to perform Umra, the lesser Muslim pilgrimage to Mecca.
His Royal Highness performed maghreb, isha, and taraweeh prayers at the Grand Mosque in Mecca.
The Crown Prince had also joined the JAF officers for iftar.