Back to all Press Releases
Crown Prince meets Jordanian expats in Kuwait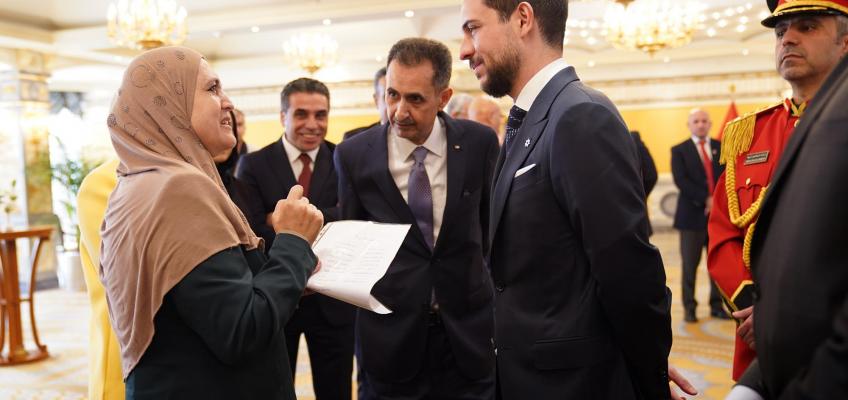 Kuwait—His Royal Highness Crown Prince Al Hussein bin Abdullah II on Tuesday met with members of the Jordanian community in Kuwait.
At the meeting, attended by Prime Minister Bisher Khasawneh, Crown Prince Al Hussein expressed pride in the accomplishments of Jordanian expatriates in Kuwait, emphasising their role as representatives of Jordan through their achievements in various fields.
For their part, the attendees thanked His Royal Highness for his outreach efforts with Jordanian communities abroad, noting their keenness to reflect a positive image of Jordan. 
Investment Minister Khairy Amr, Jordan's Ambassador to Kuwait Saqr Abu Shattal, and Director of the Office of the Crown Prince Mustafa Khalifeh attended the meeting.