Back to all Press Releases
Crown Prince meets Gaza aid airdrop air force crews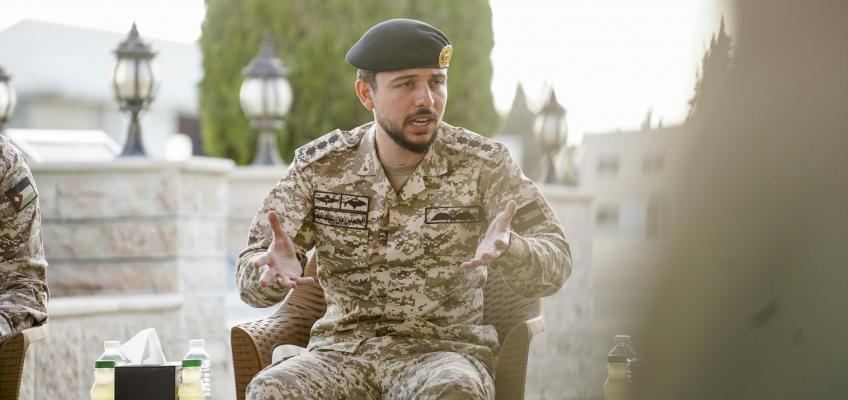 His Royal Highness Crown Prince Al Hussein bin Abdullah II on Wednesday commended the efforts of the Royal Jordanian Air Force (RJAF) personnel who carried out the two airdrops of medical supplies to the Jordanian field hospital in Gaza to enable it to continue its services for Palestinians.
 
During a visit to RJAF, Crown Prince Al Hussein conveyed His Majesty King Abdullah's pride in air force personnel's dedication and readiness.
 
His Royal Highness was briefed on RJAF's readiness and on operational, training, and logistical matters, as well as plans for further development.
 
The Crown Prince stressed the need to keep up with the latest technology in military aviation through the international exchange of expertise.