Back to all Press Releases
Crown Prince meets board of trustees of Al Hussein bin Abdullah II Award for Voluntary Service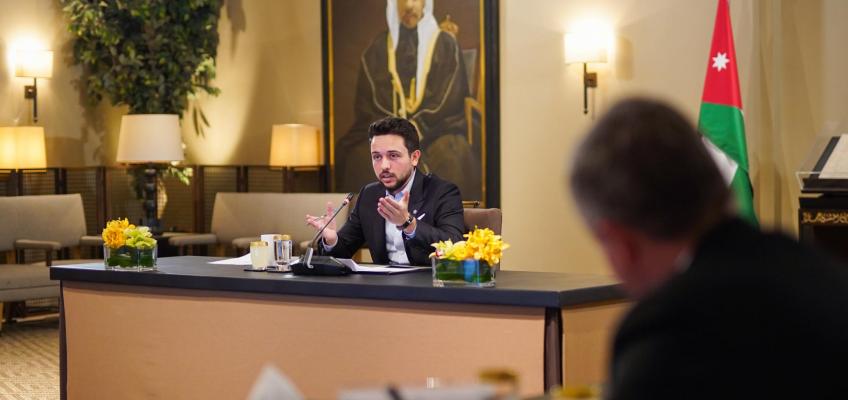 Amman—His Royal Highness Crown Prince Al Hussein bin Abdullah II on Wednesday highlighted the important role of Al Hussein bin Abdullah II Award for Voluntary Service in promoting volunteerism and positivity.
During a meeting held at Al Husseiniya Palace with the award's board of trustees, Crown Prince Al Hussein called for enhancing the sense of civic duty among various generations, to ensure the success of the three modernisation tracks.
His Royal Highness commended the efforts of staff working on the award, noting the high number of applicants and stressing the need to maintain the award's high standards.
Prime Minister Bisher Khasawneh, who chairs the award's board of trustees, gave a briefing on the award's progress since it was launched in 2021 on the occasion of International Volunteer Day, highlighting the importance of promoting the values of volunteerism. 
Youth Minister Mohammad Salameh Al Nabulsi, who is the deputy head of the award's board, said the award received thousands of applications from young men and women, and will be granted to the best voluntary initiatives. 
Launched by the Crown Prince, the award covers voluntary initiatives in the fields of social issues, education, art, culture, the environment, training, sports, health, tourism, entrepreneurship, and innovation. 
Director of the Office of the Crown Prince Zaid Baqain attended the meeting.