Back to all Press Releases
Crown Prince inaugurates second phase of Aqaba grain silos expansion project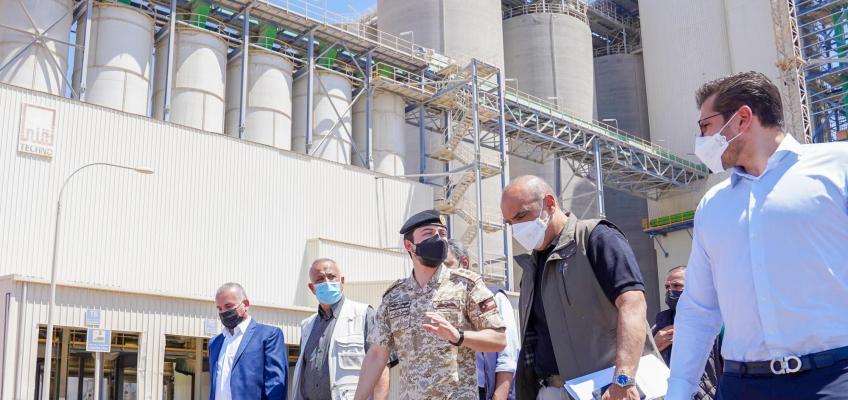 His Royal Highness Crown Prince Al Hussein bin Abdullah II on Thursday inaugurated the second phase of the Aqaba grain silos expansion project, which enhances the competitiveness of the Aqaba port as an export hub.
Crown Prince Al Hussein stressed the need to sustain Jordan's strategic grain reserves, and set mechanisms for re-exporting in line with the highest standards of professionalism and flexibility.
His Royal Highness was briefed on the project, whose expansion increased storage capacity from 100,000 tonnes to 200,000 tonnes, and extended storage validity period.
The project's expansion, which is owned by the Aqaba Development Corporation and operated by the Jordan Silos and Supply General Company, enhances the port's competitiveness as a regional hub for re-exporting grains, and speeds up work by minimising mooring duration from 10 days to three days.
The expansion included building two 250-metre-long piers that are allocated for silos and allow handling two ships at the same time, establishing six loading stations equipped with automatic filling systems, and installing a two-sided conveyor belt and a machine to transport grains from silos to the port for exporting purposes.
Prime Minister Bisher Khasawneh, Aqaba Special Economic Zone Authority Chief Commissioner Nayef Bakhit and a number of officials attended the inauguration.