Back to all Press Releases
Crown Prince checks on readiness of King Hussein International Airport in Aqaba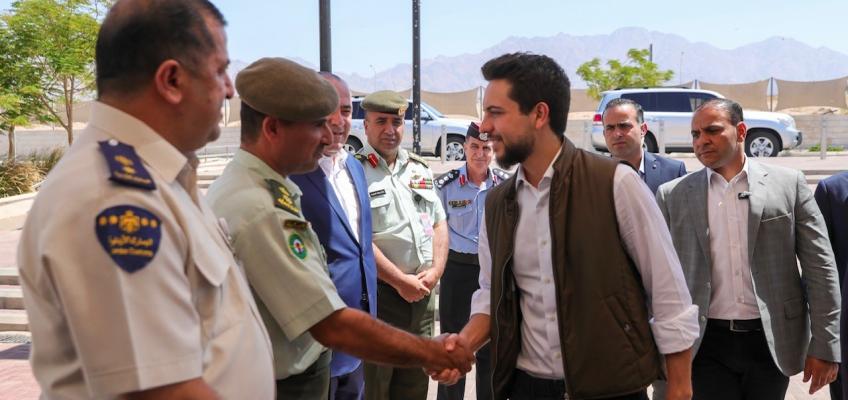 His Royal Highness Crown Prince Al Hussein bin Abdullah II on Thursday checked on the readiness of King Hussein International Airport in Aqaba to accommodate the expected increase in visitors coming through low-cost carrier flights starting next month.
Crown Prince Al Hussein toured facilities at the airport, established in 1972, and checked the procedures to process arrival and departure.
His Royal Highness stressed the importance of maintaining the airport's readiness, and facilitating procedures for travellers, which will reflect positively on Jordan's image.
The Crown Prince was briefed on the airport's development plan, which includes constructing a new building, in light of increasing air traffic, thus attracting international companies and providing job opportunities.
His Royal Highness had inaugurated the expansion of the airport's arrivals terminal in 2013.
According to the Ministry of Tourism and Antiquities, the number of tourists coming via King Hussein International Airport is expected to increase in the coming six months to reach 53,000 visitors, potentially generating JD23 million in tourism revenues.
During the same period last year, 27,000 visitors came through the airport, generating JD11 million in revenue.
King Hussein International Airport will receive visitors from Cologne, Rome, Sofia, Athens, London, Berlin, Geneva, Venice, Milan, Copenhagen, Russia, Slovakia and France.