Back to all Press Releases
Crown Prince calls for unifying efforts of voluntary initiatives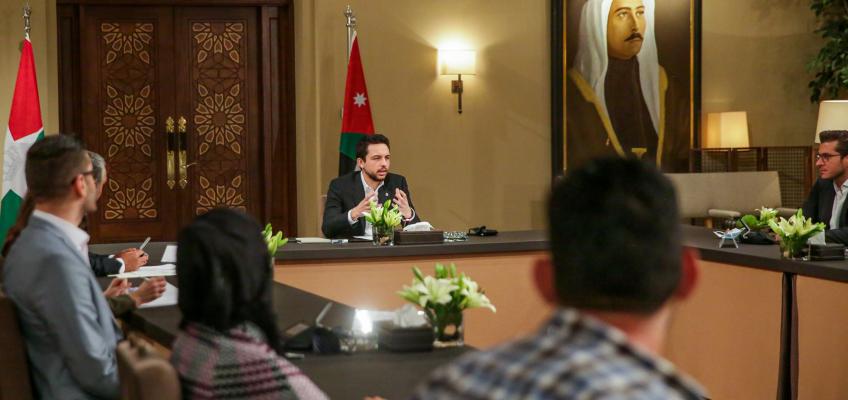 His Royal Highness Crown Prince Al Hussein bin Abdullah II on Tuesday commended young Jordanians' voluntary initiatives, especially amidst the coronavirus disease (COVID-19) crisis.
 
During a meeting at Al Husseiniya Palace with volunteers from across the governorates, Crown Prince Al Hussein called for a plan to unify voluntary efforts, in cooperation with the Ministry of Youth, to reach the largest number of beneficiaries.
 
His Royal Highness was briefed by the volunteers on their initiatives in technological, humanitarian, and health-related fields, which include providing free e-learning platforms, promoting volunteerism and civic engagement, distributing food parcels, raising public health awareness, and engaging youth in public life.
 
During the meeting, Youth Minister Fares Braizat said the ministry has launched the voluntary work bank project, which includes guidelines and a database of volunteers, to help institutionalise voluntary work.
 
He added that the Crown Prince Award for Voluntary Work will be launched soon to recognise outstanding efforts in volunteerism.
 
Speaking at the meeting, the volunteers said they need an umbrella to coordinate their efforts and promote volunteerism around Jordan.