Back to all Press Releases
Crown Prince briefed on company specialised in financial solutions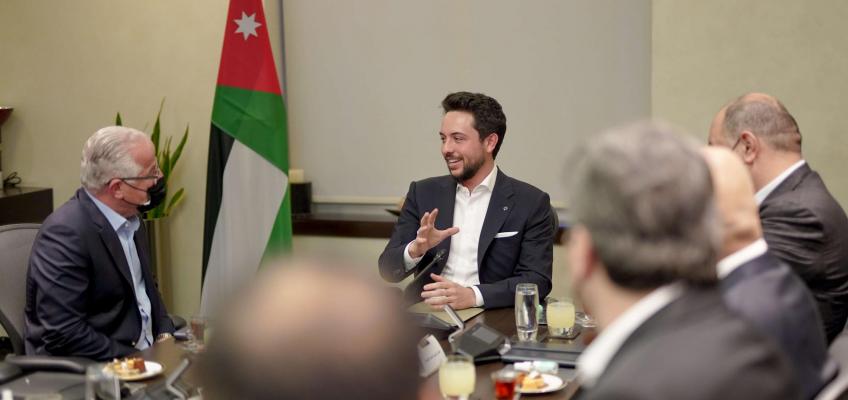 His Royal Highness Crown Prince Al Hussein bin Abdullah II on Wednesday visited ProgressSoft Corporation's headquarters in Amman and was briefed on its financial and real-time payment solutions.
Crown Prince Al Hussein listened to a briefing on the services provided by the company to more than 370 institutions in 24 countries.
The company, established in 1989, employs more than 500 workers in its offices in Jordan, the United Arab Emirates, Oman, Kuwait, Qatar, and Nepal, including 300 employees in Amman.
ProgressSoft provides advisory, training, and software services to banks and public and private financial and banking institutions.
Digital Economy and Entrepreneurship Minister Ahmad Hanandeh and Director of the Office of the Crown Prince Zaid Baqain accompanied His Royal Highness on the visit.