Back to all Press Releases
Crown Prince attends third Jordan Camel Race Festival closing ceremony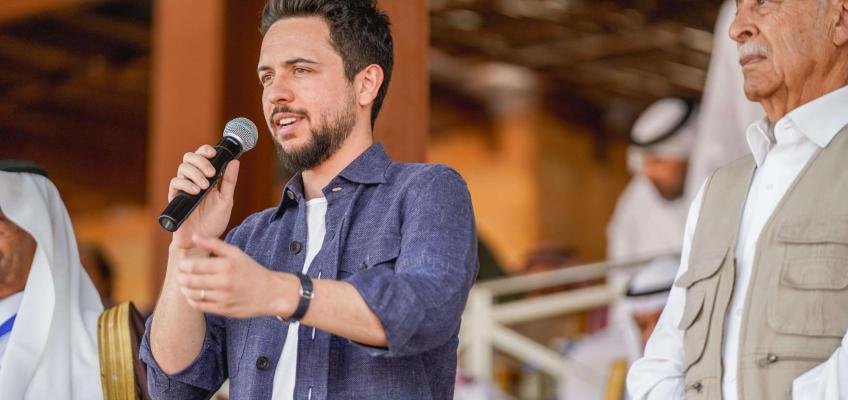 Wadi Rum—His Royal Highness Crown Prince Al Hussein bin Abdullah II on Thursday attended the closing ceremony of the third Jordan Camel Racing and Nabataean Poetry Festival, held at Sheikh Zayed Racetrack in the Disi region, in the Kingdom's south.
Crown Prince Al Hussein watched the final two laps of the race, honoured the winners, and presented prizes to the top three winners in the Nabataean poetry competition.
A number of officials, diplomats, and guests from Arab countries attended the festival.