Back to all Press Releases
Crown Prince attends launch of PSD leadership course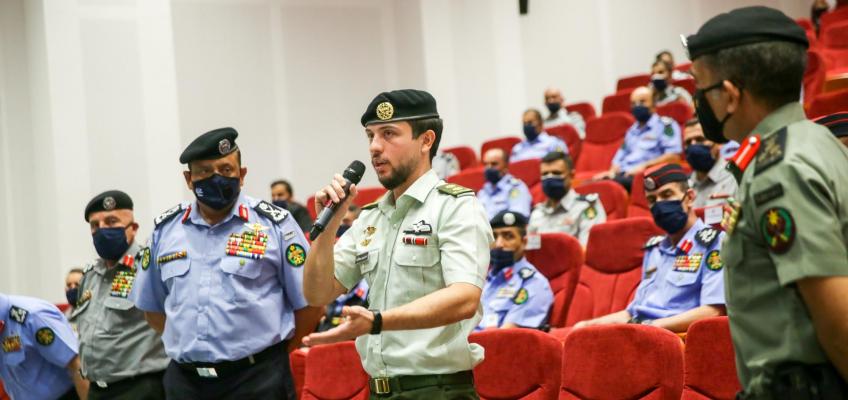 His Royal Highness Crown Prince Al Hussein bin Abdullah II on Monday attended a ceremony to launch a Public Security Directorate (PSD) leadership course, held at the Gendarmerie Forces headquarters.
 
Crown Prince Al Hussein conveyed His Majesty King Abdullah's greetings to all PSD personnel, stressing His Majesty's focus on ensuring that efforts continue to enhance security services and build PSD capacities.
 
At the launch, attended by PSD Director Maj. Gen. Hussein Hawatmeh, His Royal Highness was briefed on the course, aimed at building the capacities of PSD personnel within clear specialisations and career paths to enable them to develop their work and innovate.
 
The Crown Prince commended the professionalism of the PSD, noting the importance of the newly launched course in training future leaders and equipping them with the tools to deal with various security challenges and developments.
 
Speaking at the ceremony, attended by Special Police Commander His Royal Highness Prince Rashid bin El Hassan, Maj. Gen. Hawatmeh said the course is in line with His Majesty's directives to empower personnel at security agencies and build their capacities.