Back to all Press Releases
Crown Prince attends launch of Al Hussein bin Abdullah II Award for Voluntary Service, Jordanian Volunteerism Charter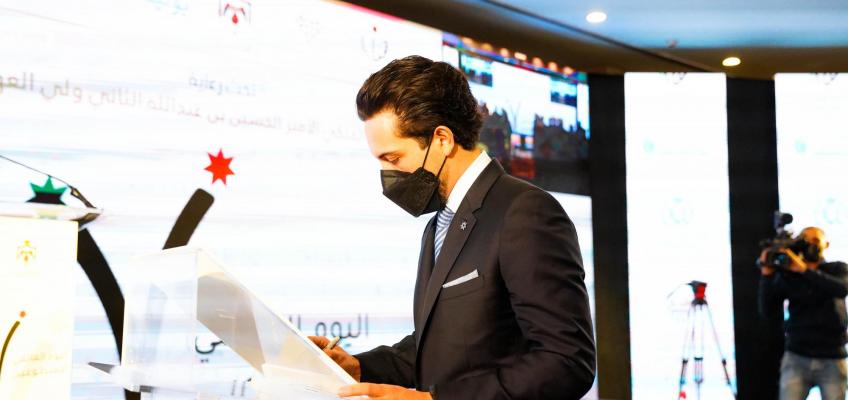 His Royal Highness Crown Prince Al Hussein bin Abdullah II on Sunday attended the launch of Al Hussein bin Abdullah II Award for Voluntary Service and the Jordanian Volunteerism Charter at a ceremony organised by the Ministry of Youth at Al Hussein Youth City.
The ceremony—held in partnership with the Crown Prince Foundation (CPF), the national volunteerism platform "Nahno", and UNICEF on the occasion of International Volunteer Day—saw the participation of a number of volunteerism advocates, as well as representatives of local and international organisations active in the youth sector and volunteerism.
According to Minister of Youth Mohammad Salameh Al Nabulsi, the Award and Charter will promote a culture of volunteerism, stimulate entrepreneurship, innovation, and excellence, and consolidate the efforts of volunteers around the Kingdom to advance this field.
Nabulsi lauded the efforts of Crown Prince Al Hussein in bolstering the role of youth and promoting their engagement in all aspects of public life. 
A number of ministers and senators, UNICEF Representative in Jordan Tanya Chapuisat, CPF CEO Tamam Mango, and Crown Prince Office Director Mustafa Khalifeh attended the ceremony.