Back to all Press Releases
Speech: Crown Prince at the "Volunteer" declaration event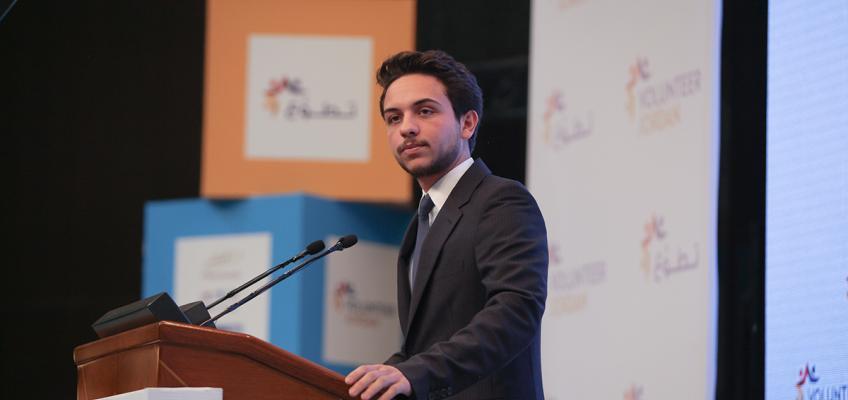 Tatawaa (Volunteer) is a platform that seeks to build a systematic network that links volunteers with volunteering opportunities to achieve sustainable development across the Kingdom, according to the organisers. In his speech at the ceremony, Crown Prince Al-Hussein said voluntary work not only creates involved citizens, but also builds a cohesive society.
"Volunteering is a cornerstone for unity and solidarity among citizens of all ages," he said, adding that voluntary work eliminates differences among volunteers. 
Volunteering develops one's character and encourages volunteers to interact with society, which equips them with communication and planning skills, in addition to the ability to work within a team, which are all traits that the labour market needs. 
The Crown Prince reflected on one of his voluntary experiences, recalling his trainer's words that the quality of the voluntary work largely depends on the harmony, mutual trust and understanding among volunteers.