Back to all Press Releases
Regent visits JAF General Command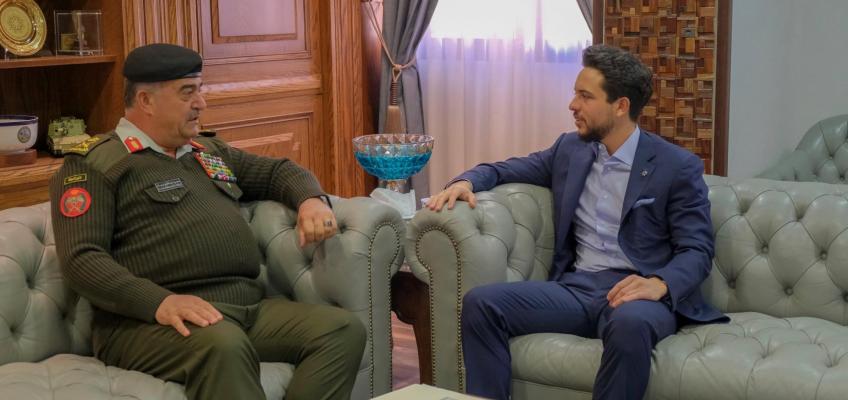 His Royal Highness Crown Prince Al Hussein bin Abdullah II, the Regent, on Monday visited the General Command of the Jordan Armed Forces-Arab Army (JAF).
Crown Prince Al Hussein was received by Chairman of the Joint Chiefs of Staff Lt. Gen. Mahmoud Freihat, and assistants to the chairman of the joint chiefs.
His Royal Highness met with Freihat and discussed a number of operational, training, and logistic issues concerning the JAF.
During the visit, the Crown Prince expressed appreciation for the efforts of JAF personnel in safeguarding the nation's security and stability.