Back to all Press Releases
Regent visits Aqaba Police Department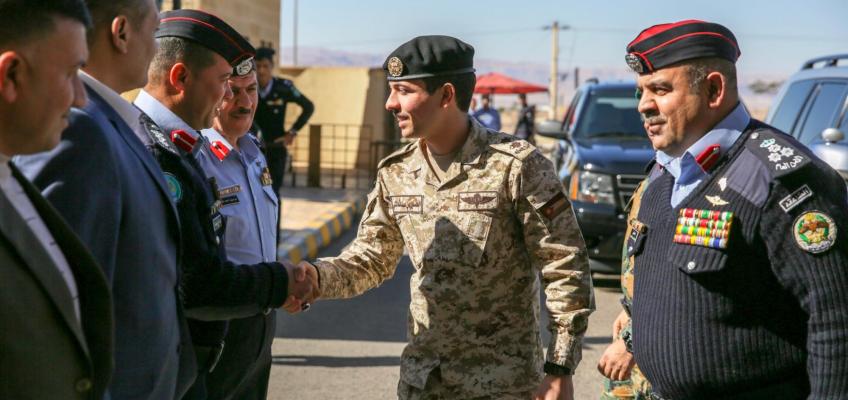 His Royal Highness Crown Prince Al Hussein bin Abdullah II, the Regent, on Monday visited the Aqaba Police Department and met with a number of officers there.
Crown Prince Al Hussein was briefed by the acting police chief on the duties of the department and the services it provides to residents and visitors.
The Regent stressed that the Aqaba Police Department's efforts directly impact tourism in the city, as well as economic and development conditions in Aqaba Governorate.
His Royal Highness voiced his appreciation for police officers in their various posts and commended their advanced level of professionalism and coordination to provide quality services to the public.