Back to all Press Releases
Regent follows up on government's economic priorities programme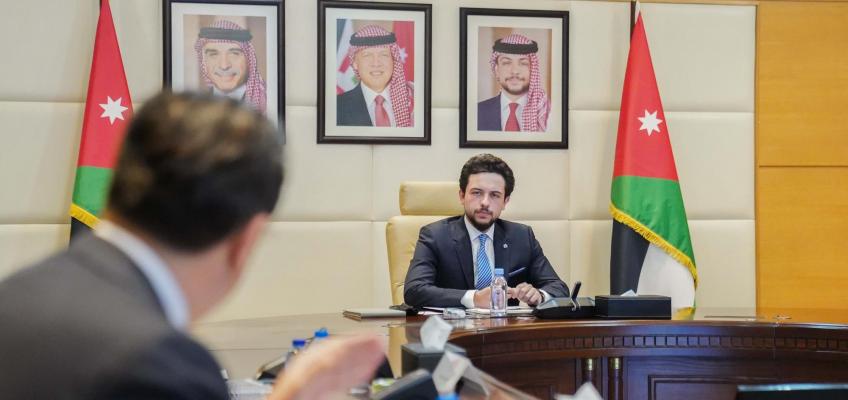 His Royal Highness Crown Prince Al Hussein bin Abdullah II, the Regent, on Sunday followed up on the progress of implementing the government's economic priorities programme (2021-2023).
Chairing a meeting at the Prime Ministry, Crown Prince Al Hussein listened to a briefing by Prime Minister Bisher Khasawneh on the progress report, prepared by the delivery and follow-up unit at the Prime Ministry.
His Royal Highness called for channelling efforts towards achievements that leave a tangible impact on people's lives, stressing the need for a regular review of priorities.
For his part, Prime Minister Khasawneh said the government has started working on a set of goals within specific timeframes in line with the priorities, including attracting new mega investments, and streamlining procedures at border crossings, which will facilitate mobility and the movement of goods.