Back to all Press Releases
Regent attends Christmas celebration at Jerash monastery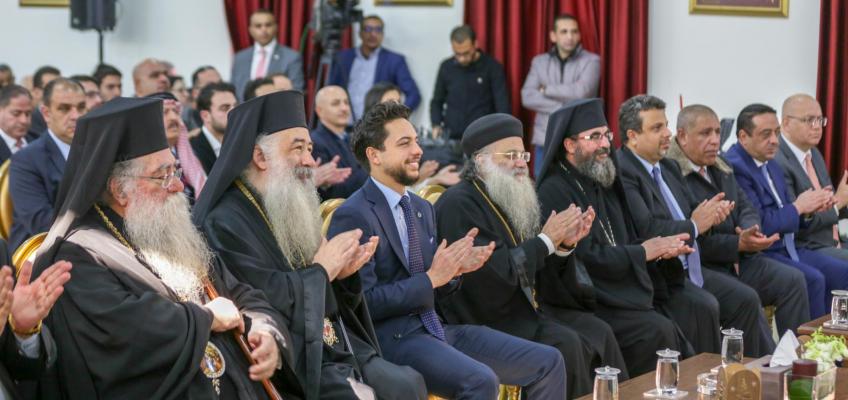 His Royal Highness Crown Prince Al Hussein bin Abdullah II, the Regent, on Tuesday attended a celebration held by the Fountain of Life Monastery in Jerash Governorate on the occasions of Christmas and the New Year.
Crown Prince Al Hussein extended best wishes on Christmas to Christians in Jordan.
Adviser to His Majesty and Director of the Office of His Majesty Manar Dabbas, and a number of church leaders and officials attended the event, which featured several musical performances.
After the celebration, His Royal Highness toured the Fountain of Life Monastery, which is located in Jerash Governorate's Dibeen town, and was briefed on its history.