Back to all Press Releases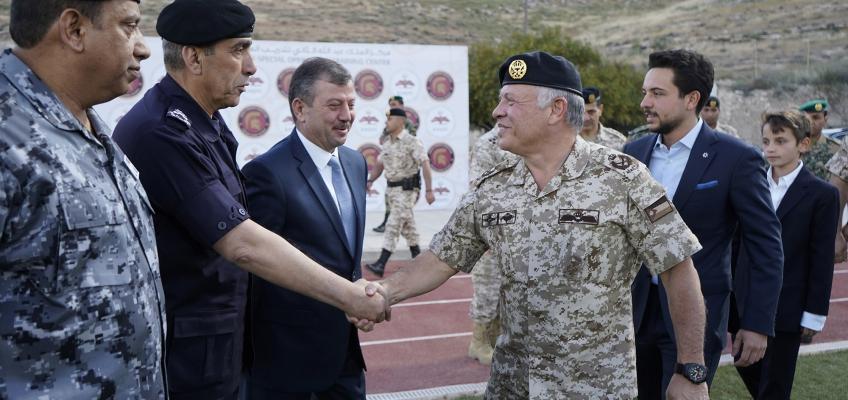 His Majesty King Abdullah, the Supreme Commander of the Jordan Armed Forces-Arab Army, accompanied by His Royal Highness Crown Prince Al Hussein bin Abdullah II, attended an iftar on Wednesday hosted by the General Command of JAF.
King Abdullah was received by Chairman of the Joint Chiefs of Staff Lt. Gen. Mahmoud Freihat at the King Abdullah II Special Operations Training Centre.
Their Royal Highness Prince Hashem bin Abdullah II and Prince Rashid bin El Hassan, directors of security agencies, and several JAF officers and personnel attended the iftar.
His Majesty, Crown Prince Al Hussein, and the attendees also performed maghrib prayer.