Back to all Press Releases
Deputising for King, Crown Prince receives president of Iraq's Supreme Judicial Council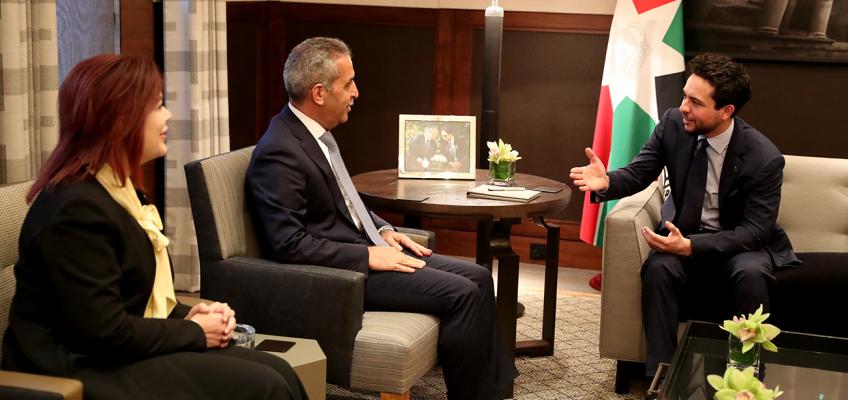 Deputising for His Majesty King Abdullah, His Royal Highness Crown Prince Al Hussein bin Abdullah II on Thursday received President of the Supreme Judicial Council of Iraq Judge Faiq Zidan.
Discussions covered the strong ties between Jordan and Iraq, and means of enhancing them, as well as opportunities for expanding cooperation, especially in the judicial and legal fields.
Crown Prince Al Hussein affirmed that Jordan, under the leadership of King Abdullah, stands with Iraq in its efforts to enhance security and stability and face various challenges.
Judicial Council President Mohammad Ghazou, Adviser to His Majesty and Director of the Office of His Majesty Manar Dabbas, and Iraqi Ambassador to Jordan Safia Al Suhail attended the meeting.