Back to all Press Releases
Deputising for King, Crown Prince receives letter from Chechen leader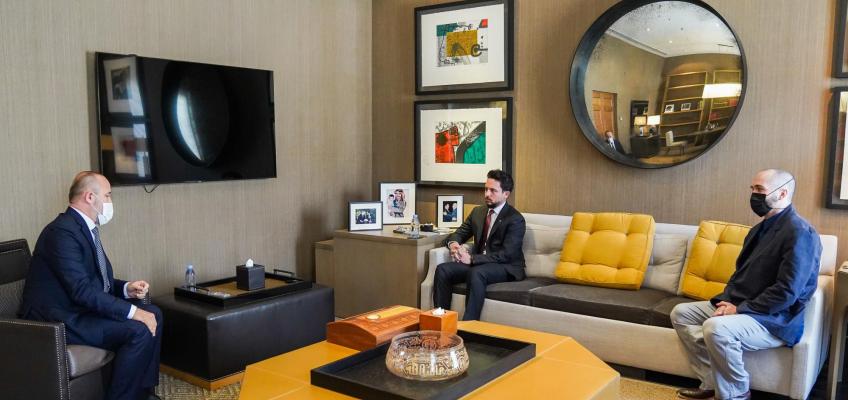 Deputising for His Majesty King Abdullah, His Royal Highness Crown Prince Al Hussein bin Abdullah II on Wednesday received a letter for His Majesty from the Head of the Chechen Republic in the Russian Federation Ramzan Kadyrov.
 
The letter was delivered by Turko Daudov, adviser to the head of the Chechen Republic and representative to Arab and Islamic countries, during a meeting at Al Husseiniya Palace, attended by His Royal Highness Prince Hashim bin Al Hussein.
 
At the meeting, Daudov conveyed Kadyrov's greetings to His Majesty.
 
For his part, Crown Prince Al Hussein asked the adviser to convey the King's greetings to Kadyrov, underscoring the deep-rooted ties with Russia and keenness to advance them across all sectors.