Back to all Press Releases
Deputising for King, Crown Prince participates in G20 Leaders' Summit closing session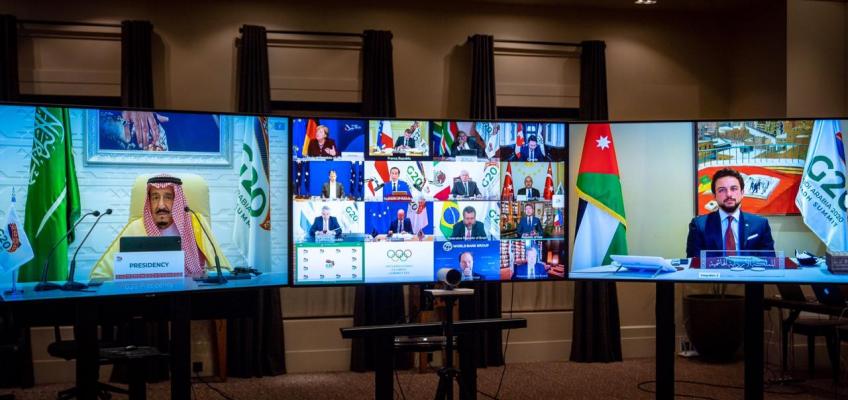 Deputising for His Majesty King Abdullah, His Royal Highness Crown Prince Al Hussein bin Abdullah II on Sunday participated in the closing session of the G20 Leaders' Summit, held virtually by Saudi Arabia.
 
King Abdullah delivered remarks at the G20 Leaders' Summit on Saturday, as a guest of honour, at the invitation of Custodian of the Two Holy Mosques King Salman bin Abdulaziz Al Saud of Saudi Arabia.
 
The G20 Leaders' Summit, held over two days under Saudi presidency this year, focused on means of countering the global humanitarian and economic implications of the COVID-19 pandemic, and restoring economic growth for a better future.
 
G20 members are: Saudi Arabia, the United States, Turkey, Canada, Mexico, Brazil, Argentina, France, the United Kingdom, Germany, Italy, South Africa, Russia, China, Japan, South Korea, India, Indonesia, Australia, and the EU.