Back to all Press Releases
Deputising for King, Crown Prince inaugurates solar power facility at King's Academy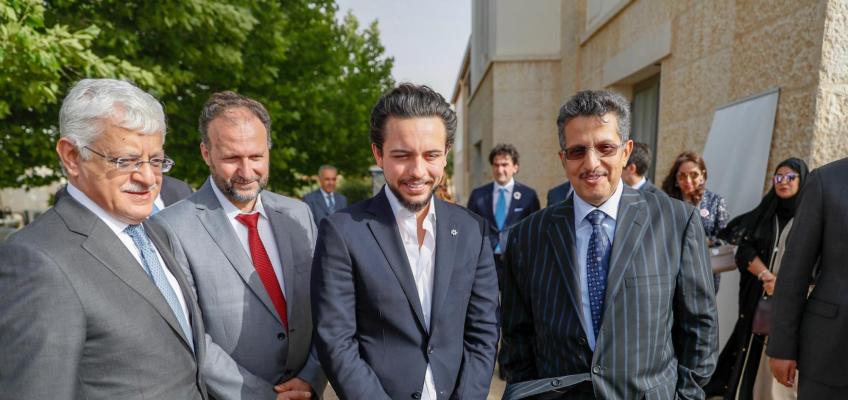 Deputising for His Majesty King Abdullah, His Royal Highness Crown Prince Al Hussein bin Abdullah II on Wednesday inaugurated a 2.6-megawatt-peak solar photovoltaic facility constructed on the campus of King's Academy in Manja, Madaba.
The project's cost was donated in full by ACWA Power—a developer, investor, co-owner and operator of a portfolio of power generation and desalinated water production plants—in a corporate sustainability and responsibility initiative to support King's as a leading educational institution in the Arab region.
The solar plant will generate electricity from renewable resources, reducing carbon dioxide emissions by 2,300 metric tonnes.
King's Academy Headmaster John Austin said the project, 80 per cent of which has been completed, entails installing 8,130 photovoltaic panels on building roofs and in open areas around school campus.
The project will be finalised by the end of June, with King's becoming fully solar powered and reducing its annual electricity bill to zero, Austin added.
The solar power plant will contribute to King's goal of sourcing its electricity needs through renewable and sustainable means, significantly reducing its operational costs and allocating more resources to continue to provide a first-rate education to excelling students who do not have the financial means to pay for it.
King's Academy Chairman Bassem Al Salem and ACWA Power Chairman Mohammad Abunayyan attended the inauguration ceremony.