Back to all Press Releases
Deputising for King, Crown Prince attends graduation at Royal Jordanian Command and Staff College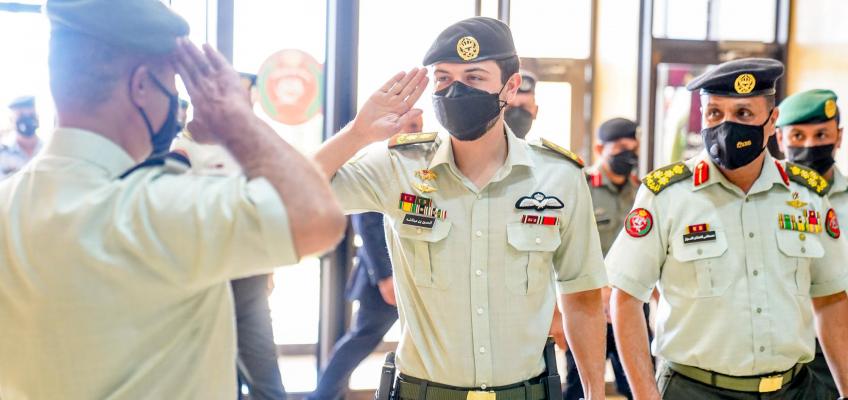 Deputising for His Majesty King Abdullah, the Supreme Commander of the Jordan Armed Forces-Arab Army (JAF), His Royal Highness Crown Prince Al Hussein bin Abdullah II on Tuesday attended a graduation ceremony at the Royal Jordanian Command and Staff College.
Crown Prince Al Hussein was received by Chairman of the Joint Chiefs of Staff Maj. Gen. Yousef Hneiti and the college's commandant.
The college's bachelor's programme in military sciences saw the participation of JAF and security agencies' officers, in addition to officers from Saudi Arabia, Egypt, Bahrain, the United Arab Emirates, Qatar, Kuwait, Pakistan and France.
His Royal Highness conveyed King Abdullah's greetings to the graduates, reaffirming His Majesty's confidence in the quality of the training and courses provided at the college.
Their Royal Highnesses Princes Feisal bin Al Hussein and Rashid bin El Hassan; Public Security Directorate Director Maj. Gen. Hussein Hawatmeh; Mutah University president; and a number of military attachés in Jordan attended the graduation.