Back to all Press Releases
Deputising for King, Crown Prince attends graduation at Royal Jordanian Command and Staff College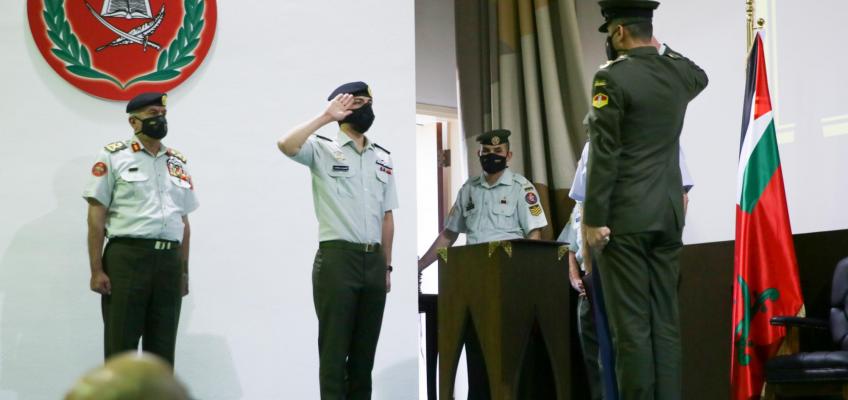 Deputising for His Majesty King Abdullah, the Supreme Commander of the Jordan Armed Forces-Arab Army (JAF), His Royal Highness Crown Prince Al Hussein bin Abdullah II on Tuesday attended a graduation ceremony at the Royal Jordanian Command and Staff College.
Crown Prince Al Hussein was received by Chairman of the Joint Chiefs of Staff Maj. Gen. Yousef Hneiti and the college's commandant.
His Royal Highness presented certificates and awards to the graduating officers from JAF and security agencies, as well as to graduating officers from 12 friendly countries.
During the ceremony, the Crown Prince conveyed King Abdullah's greetings to the graduates, reaffirming His Majesty's confidence in the quality of the training and courses provided at the college.
His Royal Highness also signed the guestbook at the Royal Jordanian Command and Staff College, expressing pride in the competence of its staff and its role in building the capacities of officers and personnel.
The college awards a bachelor's degree in military science.
Public Security Directorate Director Maj. Gen. Hussein Hawatmeh and a number of senior officers and military attachés attended the graduation.