Back to all Press Releases
Deputising for King, Crown Prince attends graduation of air force cadets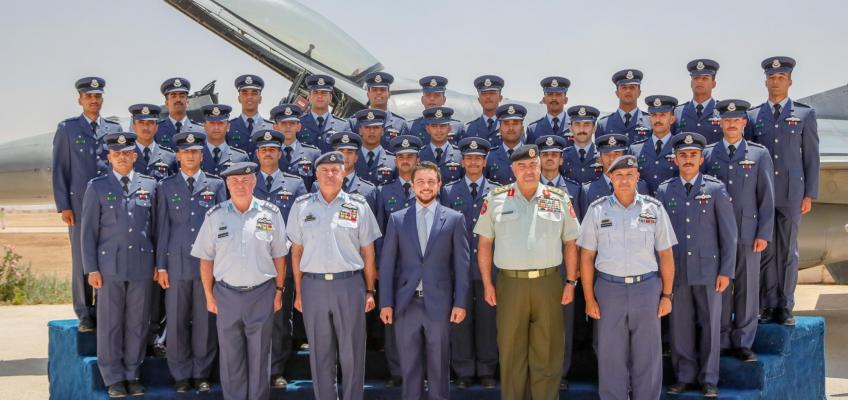 Deputising for His Majesty King Abdullah, the Supreme Commander of the Jordan Armed Forces-Arab Army, His Royal Highness Crown Prince Al Hussein bin Abdullah II on Wednesday attended the graduation ceremony of the 47th class of air force cadets at King Hussein Air College.
Upon arrival at the college, Crown Prince Al Hussein was received by Chairman of the Joint Chiefs of Staff Lt. Gen. Mahmoud Freihat, the commander of the Royal Jordanian Air Force, and the college's commandant.
At the graduation, attended by His Royal Highness Prince Feisal bin Al Hussein, the Crown Prince presented the graduates with their wings and awarded the best achievers in the class.
His Royal Highness also attended an air show performed by RJAF F-16 fighter jets, as well as PC-21 and Grob trainer aircraft.
Speaker of the House of Representatives Atef Tarawneh, Royal Hashemite Court Chief Yousef Issawi, Civil Defence Directorate Director Maj. Gen. Mustafa Bazaiah, assistants to the army chief of staff, and a number of senior officials and officers, as well as military attachés in Jordan and graduates' parents, attended the graduation ceremony.