Back to all Press Releases
Crown Prince visits Suez Canal Authority's Maritime Training and Simulation Centre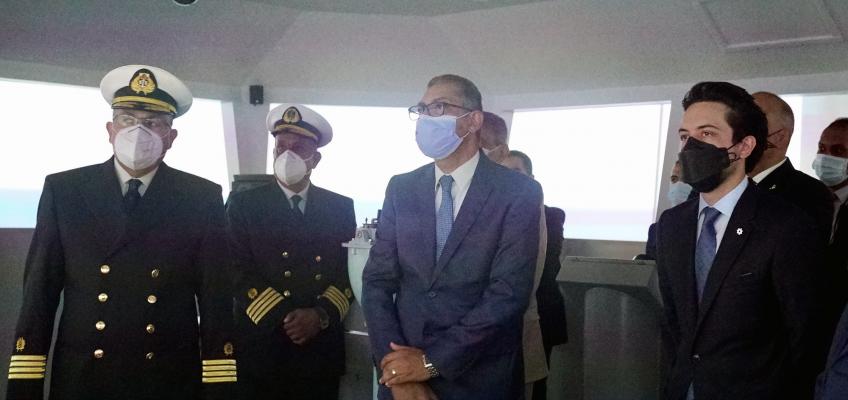 Ismailiya—His Royal Highness Crown Prince Al Hussein bin Abdullah II on Wednesday visited the Suez Canal Authority's Maritime Training and Simulation Centre.
During a tour of the centre, Crown Prince Al Hussein watched a simulation of how an emergency on a ship is dealt with, praising the infrastructure and readiness at the canal.
His Royal Highness was briefed on the logistical and investment services provided by the canal, as well as development and infrastructure projects there.
During the visit, discussions covered ways to jumpstart trade routes for Egyptian goods passing through Jordan and targeting the region, as well as jumpstarting trade routes for Jordanian goods passing through the Suez Canal and Egyptian ports.
The Crown Prince was accompanied by Prime Minister Bisher Khasawneh, Jordan's Ambassador in Cairo Amjad Adaileh, Aqaba Special Economic Zone Authority Chief Commissioner Nayef Bakhit, Aqaba Development Corporation CEO Hussein Al Safadi, and Crown Prince Office Director Mustafa Khalifeh.