Back to all Press Releases
Crown Prince visits Southern Military Region command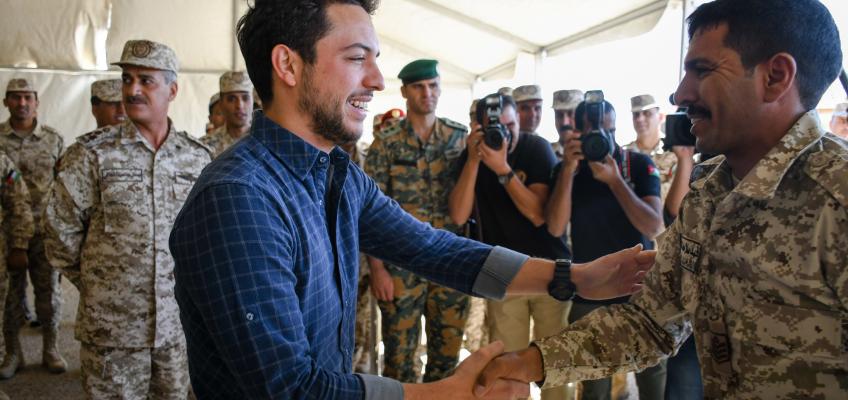 His Royal Highness Crown Prince Al Hussein bin Abdullah II on Thursday visited the Southern Military Region command, where he was received by its commander, Brig. Gen. Adnan Majali and heads of units and formations.
Crown Prince Al Hussein was briefed by the commander on administrative, operational, and training-related issues in the region's various formations, and met with some of its personnel.
During the visit, His Royal Highness commended the advanced level of the region's personnel, in terms of training, readiness, and morale.