Back to all Press Releases
Crown Prince visits National Command Centre in Qatar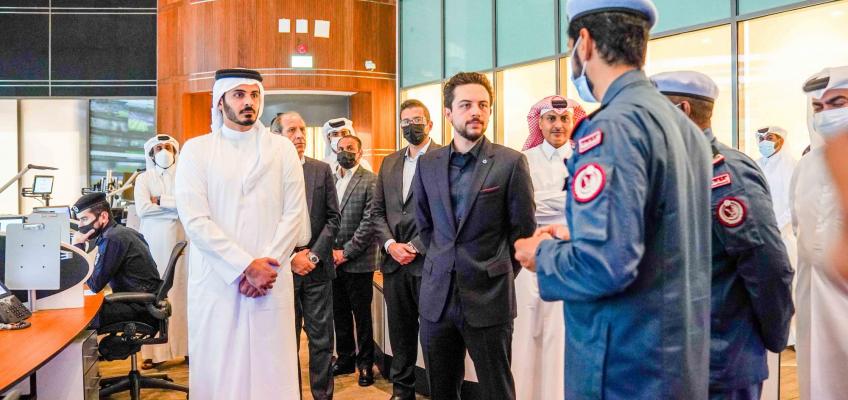 Doha—His Royal Highness Crown Prince Al Hussein bin Abdullah II on Tuesday visited the National Command Centre in Doha.
Crown Prince Al Hussein was accompanied by Sheikh Khalifa bin Hamad Al Thani, assistant to the chairman of the Safety and Security Operations Committee of the FIFA World Cup Qatar 2022 and the operations commander for the championship.
His Royal Highness was briefed on the main duties of the National Command Centre and the safety and security measures for the FIFA Arab Cup Qatar 2021 and the FIFA World Cup Qatar 2022.