Back to all Press Releases
Crown Prince visits Muwaffaq Salti Airbase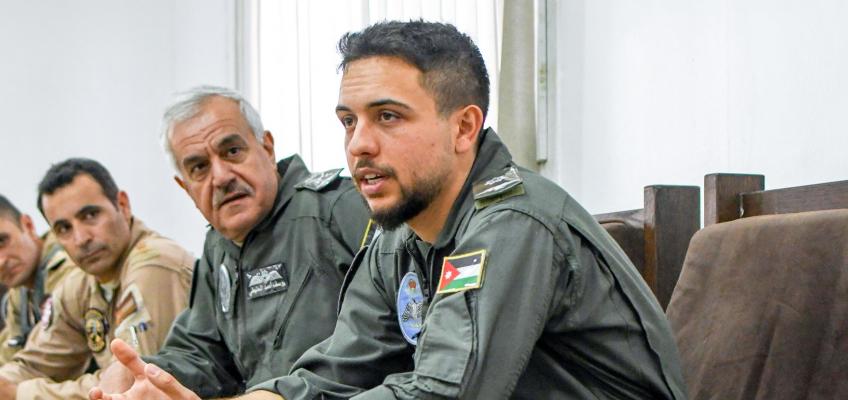 His Royal Highness Crown Prince Al Hussein bin Abdullah II on Tuesday visited Muwaffaq Salti Airbase, where he was received by Royal Jordanian Air Force (RJAF) Commander Maj. Gen. Yousef Huneiti.
Crown Prince Al Hussein was briefed by the base's commander on training, technical, and operational issues at the base, and on the duties assigned to its personnel, as well as efforts to safeguard Jordan's skies.
His Royal Highness was shown the upgrades being introduced to F16 fighter jets, and observed a number of RJAF F16s taking off.
The Crown Prince praised the advanced level and high morale of personnel at the base, as well as their full readiness to undertake their duties.