Back to all Press Releases
Crown Prince visits KADDB workshops in Dleil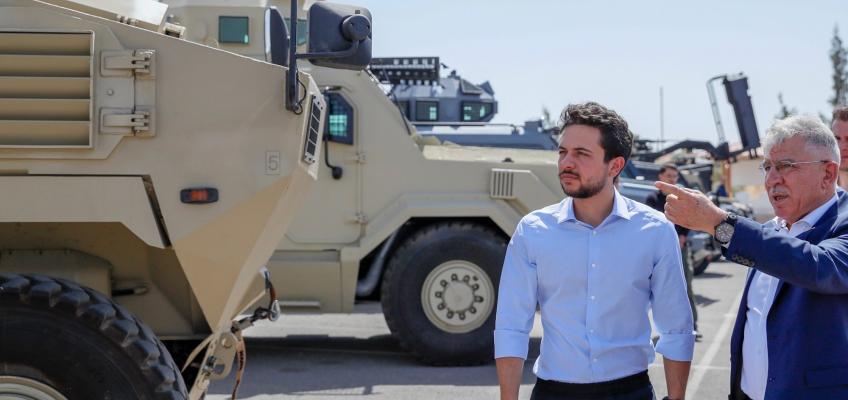 His Royal Highness Crown Prince Al Hussein bin Abdullah II on Thursday visited the King Abdullah II Design and Development Bureau (KADDB) workshops in Dleil, which conduct research and development to provide optimal solutions for the defence and trade sectors in Jordan and the Middle East.
During the visit, Crown Prince Al Hussein was briefed on KADDB's achievements in research and development over the past years, as well as the tactical support, equipment, weapons and defence systems it provides to the Jordan Armed Forces-Arab Army (JAF) and other security agencies.
The Crown Prince commended the advanced level KADDB achieved in the development of defence solutions, as well as the design and manufacture of military and civilian machinery.
The visit also included a tour of an exhibition that showcases safety equipment, light weapons, night vision devices, armoured vehicles, and ammunition products designed and manufactured by KADDB companies.
KADDB was established in 1999 as an independent government entity within JAF. KADDB and its affiliated companies employ 1,200 individuals, selling and promoting products in over 35 countries and participating in a number of specialised defence exhibitions around the world.