Back to all Press Releases
Crown Prince visits JMI; urges keeping up with developments in media sector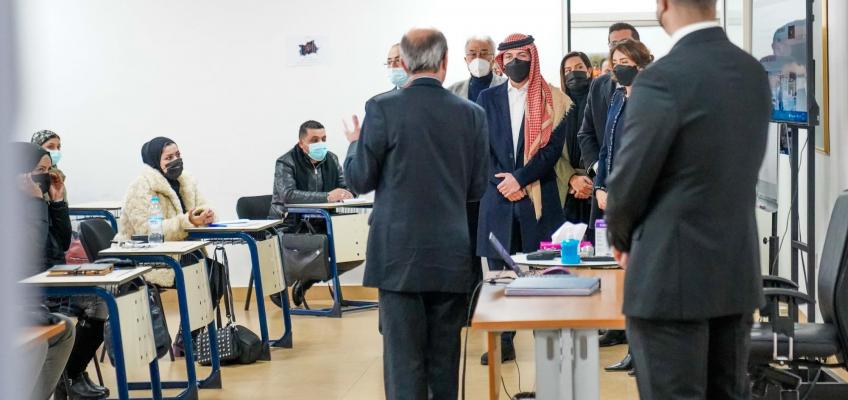 His Royal Highness Crown Prince Al Hussein bin Abdullah II on Wednesday, during a visit to the Jordan Media Institute (JMI), stressed the importance of keeping abreast of developments in the media field.
Crown Prince Al Hussein met with a group of government spokespeople who are attending a capacity building programme held by the JMI, and highlighted the need for credibility and transparency in presenting media narratives, noting that the vacuum created by the absence of reliable information leads to a decline in public trust.
His Royal Highness was briefed by JMI founder Her Royal Highness Princess Rym Ali on the programmes and courses offered by the institute, which aims to develop the skills of media professionals in Jordan and the Arab region through educational opportunities and specialised training, especially its Master's programme in Journalism and New Media. 
The Crown Prince, accompanied by Princess Rym, toured JMI's facilities, which include an auditorium, a newsroom, TV and radio studios, a library, and other training halls.
JMI is the first Arab educational institution to develop its journalism curricula by utilising elements of the digital environment, as well as focusing on building a strong cultural knowledge base among its students. The institute balances theoretical and practical instruction and integrates communications technology with digital applications.