Back to all Press Releases
Crown Prince visits General Directorate of the Gendarmerie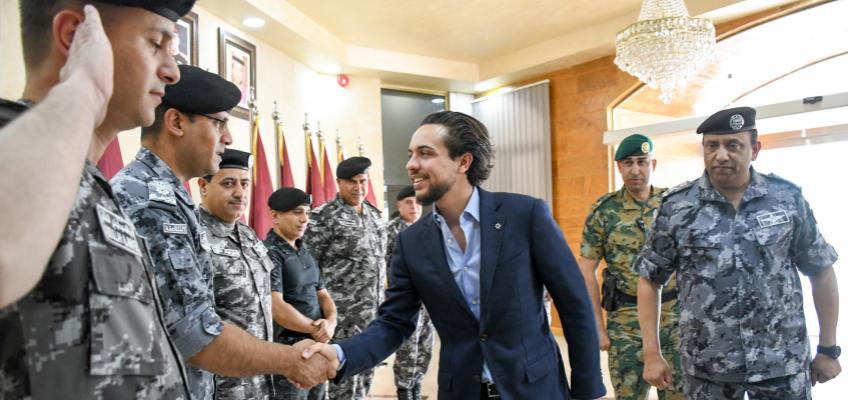 His Royal Highness Crown Prince Al Hussein bin Abdullah II on Tuesday visited the General Directorate of the Gendarmerie, where he was received by its director, Maj. Gen. Hussein Hawatmeh.
Crown Prince Al Hussein, accompanied by Special Police Operations Commander His Royal Highness Prince Rashid bin El Hassan, met with Hawatmeh and was briefed on a number of security and administrative issues at the directorate.
Hawatmeh outlined the directorate's plans and strategies to build its personnel's capacities and develop its security capabilities, highlighting the gendarmerie forces' main duties to safeguard the rule of law while respecting human rights.
His Royal Highness visited the Command and Control Centre and checked on gendarmerie personnel's level of preparedness by communicating with commanders of gendarmerie formations in the governorates by video.
The Crown Prince also attended a drill by the Quick Reaction Force.
His Royal Highness praised the advanced level of the gendarmerie forces, voicing appreciation for their role in safeguarding Jordan's security and stability.