Back to all Press Releases
Crown Prince visits Bahrain Royal Guard Command, participates in counterterrorism drill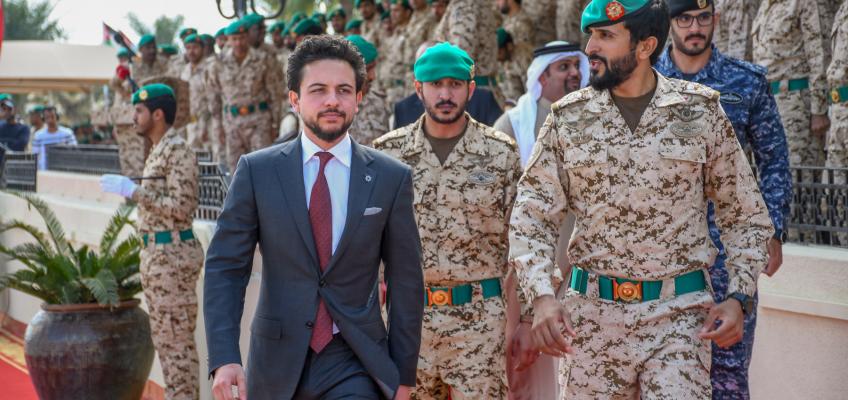 His Royal Highness Crown Prince Al Hussein bin Abdullah II on Wednesday visited the Bahrain Royal Guard Command.
Bahrain Royal Guard Commander Maj. Gen. Sheikh Nasser bin Hamad Al Khalifa and Commander of the Royal Guard Special Force Lt. Col. Sheikh Khalid bin Hamad Al Khalifa, as well as a number of senior officers, received Crown Prince Al Hussein.
In remarks, Sheikh Nasser noted the historical ties between Jordan and Bahrain, highlighting military cooperation and Jordan's role in the establishment of the Bahrain Defence Force, thanking His Royal Highness for visiting the Bahrain Royal Guard.
During the visit, the Crown Prince was briefed by Sheikh Nasser on the role and duties of the Bahrain Royal Guard.
His Royal Highness, Sheikh Nasser, and Sheikh Khalid also participated in a counterterrorism exercise conducted by Royal Guard Special Force personnel.
The Crown Prince praised the Bahrain Royal Guard's advanced level and Sheikh Nasser's efforts to enhance their operational readiness.