Back to all Press Releases
Crown Prince says service providers in tourism should comply with safety guidelines, urges support for sector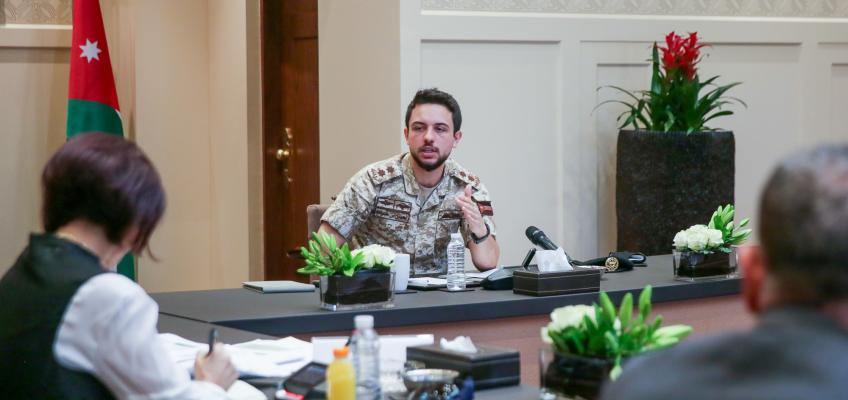 His Royal Highness Crown Prince Al Hussein bin Abdullah II on Wednesday stressed the need for service providers in the tourism sector to comply with public safety guidelines to prevent the spread of coronavirus disease (COVID-19).
Chairing a meeting at Al Husseiniya Palace to discuss measures related to domestic tourism, Crown Prince Al Hussein called for coordination among various stakeholders to ensure the sector remains open and prevent any potential harm.
His Royal Highness noted the importance of taking measures to mitigate the damage suffered by the tourism sector over the past period.
The Crown Prince also urged quick action to provide support for workers and establishments in the tourism sector, to enable them to offer quality services and recoup the losses they suffered during the lockdown.
His Royal Highness called for stepping up awareness activities and utilising smartphone applications to safeguard public health and limit the spread of COVID-19.
The ministers of tourism, finance, and health, the chief commissioner of the Aqaba Special Economic Zone Authority, and the managing director of the Jordan Tourism Board attended the meeting.
The government has recently launched a package of decisions to reduce the general tax on hotels and tourist restaurants from 16 per cent to 8 per cent, while the tax in the Aqaba Special Economic Zone remains at 7 per cent.
Moreover, the government has reduced the service tax on tourist restaurants and hotels from 10 per cent to 5 per cent, as of July 2020.