Back to all Press Releases
Crown Prince receives UN secretary general's envoy on youth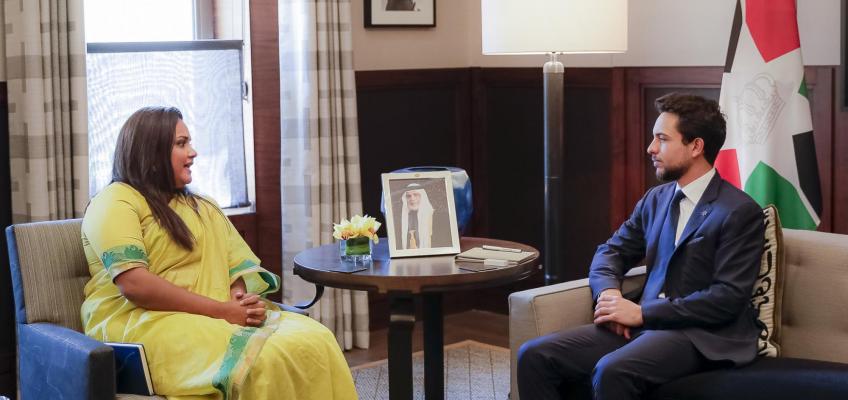 His Royal Highness Crown Prince Al Hussein bin Abdullah II received on Sunday United Nations Secretary General's Envoy on Youth Jayathma Wickramanayake, in a meeting that covered areas of cooperation between Jordan and the United Nations to empower youth and maximise their role.
During the meeting, Crown Prince Al Hussein stressed the importance of increasing youth engagement in development, building their capacities, and adopting their innovative ideas, in order for them to have a greater role in building the future.
Discussions covered efforts and initiatives adopted by the Crown Prince Foundation to harness the potential of young Jordanians, enhance their leading role, and hone their skills, especially since young people make up around 70 per cent of Jordanian society.
For her part, the UN official praised His Royal Highness' efforts in championing youth, stressing the importance of UN Security Council Resolution 2250 on youth, peace and security, which built on the Crown Prince's initiative after presiding over the Security Council's open debate on the role of youth in countering violent extremism and promoting peace in April 2015.