Back to all Press Releases
Crown Prince receives Prince William at Marka Military Airport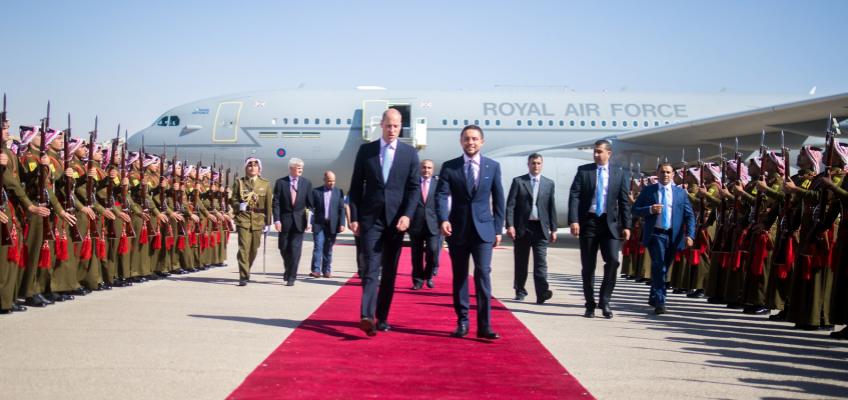 His Royal Highness Crown Prince Al Hussein bin Abdullah II, the Regent, received Prince William, Duke of Cambridge, on Sunday at Marka Military Airport.
Prince William is on a two-day visit to Jordan.
A number of senior officials and military officers, as well as British embassy staff, also received the Duke of Cambridge at the airport.