Back to all Press Releases
Crown Prince meets youth from governorates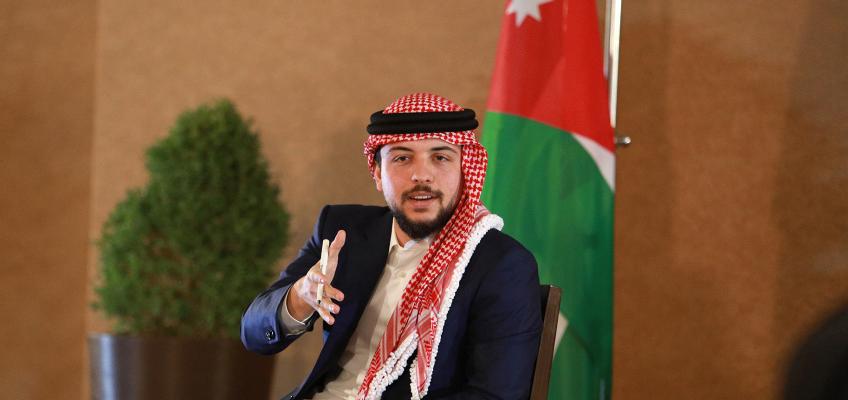 His Royal Highness Crown Prince Al Hussein bin Abdullah II met on Tuesday with a group of youth from various governorates at Al Husseiniya Palace, expressing pride in Jordan's young men and women.
 
At the meeting, Crown Prince Al Hussein stressed the importance of enhancing the role of Jordan's youth, who make up the largest segment of society, and investing in their capabilities, in order to move forward in achieving comprehensive development.
 
His Royal Highness noted the high level of youth representation at the new House of Representatives, encouraging young people's engagement in the political process, and adding that the best way to convey youth's perspective and participate in decision-making is through constitutional channels, such as through Parliament.
 
Discussing empowering youth and equipping them for the labour market, the Crown Prince noted that the Crown Prince Foundation is implementing a number of training programmes, and is working in coordination with the government on establishing youth centres.
 
His Royal Highness also spoke about a number of domestic concerns, especially the COVID-19 pandemic and its ramifications.
 
Attendees shared their various experiences in social, political, voluntary, service-oriented and environmental work, and they presented a number of suggestions and solutions to prepare youth for political engagement.