Back to all Press Releases
Crown Prince inaugurates Shaumari Wildlife Reserve's visitor centre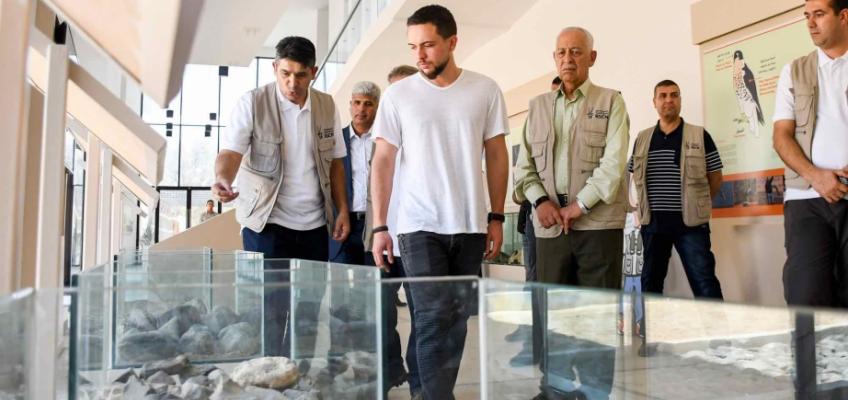 His Royal Highness Crown Prince Al Hussein bin Abdullah II, the Regent, on Tuesday inaugurated the Shaumari Wildlife Reserve's visitor centre in Azraq, which is home to a number of rare and endangered species.
Crown Prince Al Hussein toured the centre, established upon a royal initiative, and was briefed on the fauna and flora present in the reserve, located 120km east of Amman and established in 1975 as the first reserve in Jordan through support from the Royal Society for the Conservation of Nature and the World Wildlife Fund.
The centre was established to develop a new tourism product in Azraq and create job opportunities.
His Royal Highness went on a safari tour of the 22-square-kilometre reserve, and was shown the measures taken to monitor wildlife and improve infrastructure there.
The Crown Prince commended the level of services at the reserve and its visitor centre.
Royal Hashemite Court Chief Yousef Issawi accompanied His Royal Highness on the visit.