Back to all Press Releases
Crown Prince inaugurates revamped health care centre in Ras Al Ain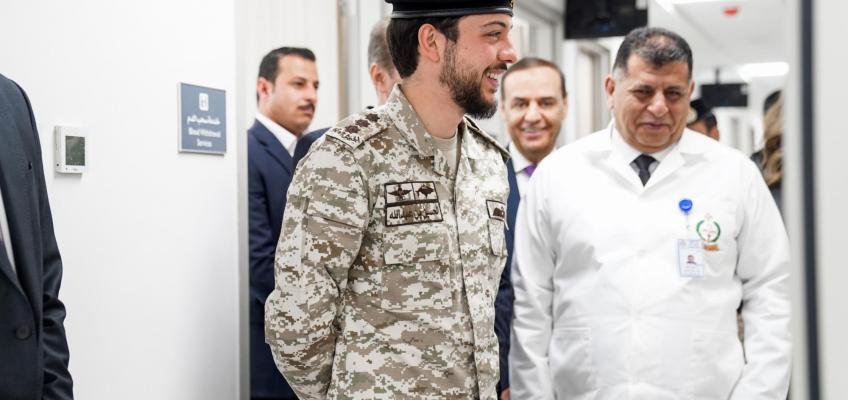 His Royal Highness Crown Prince Al Hussein bin Abdullah II, the Regent, on Thursday inaugurated the revamped Princess Basma Comprehensive Health Care Centre in Amman's Ras Al Ain area.
Crown Prince Al Hussein was briefed by Fadia Samara, executive director of the Himmetna charity association, on the centre, which serves 22,000 patients per month, and will now receive emergency cases 24/7.
The project to develop and rehabilitate the health care centre was implemented at the initiative of Himmetna through a donation from the private sector and in partnership with the Ministry of Health, and it is within the framework of revamping and expanding 25 comprehensive health care centres across Jordan.
Samara said the Ministry of Health provided logistical and administrative support and medical devices, in addition to recruiting additional staff with the specialisations necessary to expand services.
His Royal Highness described the project as an example of social responsibility and a model of cooperation between the public and private sectors and civil society institutions. 
The Crown Prince urged replicating this model to revamp other medical centres, expressing appreciation for Himmetna and all those who contributed to the implementation of the project.
His Royal Highness toured the centre, which is built on an area of 1,700 square metres and includes various medical specialties, an advanced lab, and accessible facilities.