Back to all Press Releases
Crown Prince inaugurates Great Arab Revolt Square project in Aqaba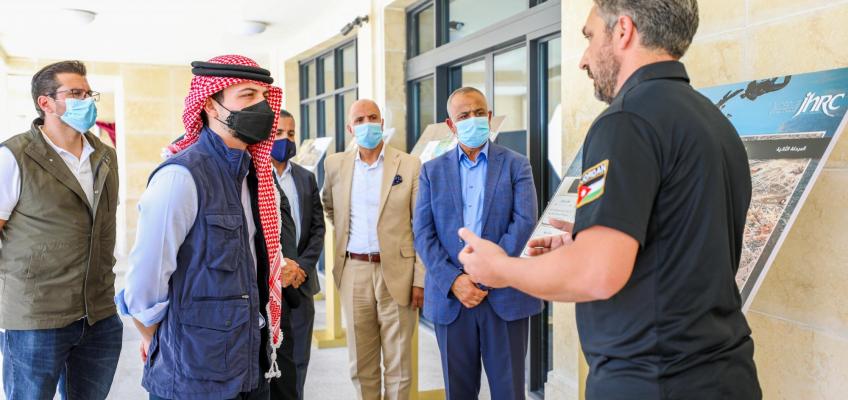 Aqaba—His Royal Highness Crown Prince Al Hussein bin Abdullah II on Wednesday inaugurated the Great Arab Revolt Square project in Aqaba.
Crown Prince Al Hussein was briefed on the various phases of the project, its strategic value, and historical status, as the square is located near Sharif Hussein bin Ali's house and the Aqaba Castle, which are closely tied to the Great Arab Revolt of 1916.
The project includes open spaces for visitors, a theatre that accommodates 800 people, and two commercial complexes that also house museums showcasing the rich legacy and history of Aqaba, in addition to restaurants and cafés.
The Aqaba Special Economic Zone Authority is overseeing the Great Arab Revolt Square project, while the Jordan Heritage Revival Company is responsible for organising weekly and seasonal functions for tourists, in addition to celebrations of national occasions.
His Royal Highness also inspected renovations to the area surrounding the square, including a newly established seaport with 258 fishing and glass-bottom boats, a fish market, and a restaurant area.