Back to all Press Releases
Crown Prince follows up on implementation of Aqaba strategic plan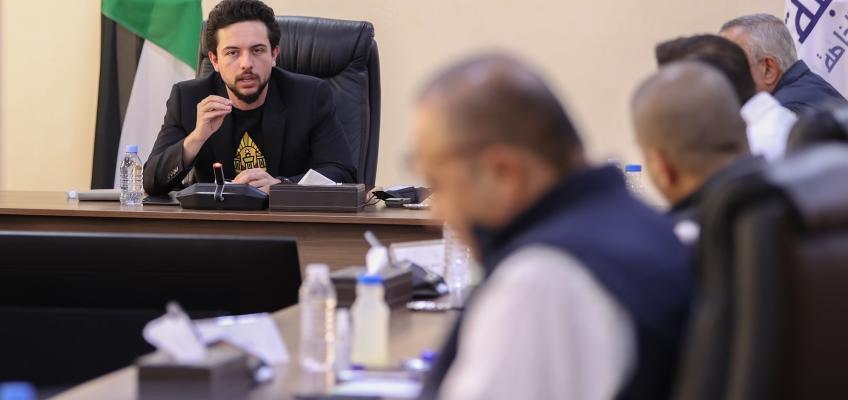 Aqaba — His Royal Highness Crown Prince Al Hussein bin Abdullah II on Thursday checked on progress in implementing the Aqaba strategic plan, as part of His Royal Highness' keenness to follow up on the sectors of tourism, investment, and logistical services in the city.
Chairing a meeting at the Aqaba Special Economic Zone Authority, attended by Prime Minister Bisher Khasawneh and number of ministers and officials, Crown Prince Al Hussein was briefed on the steps taken to implement the strategic plan.
At a meeting with the board of directors of the King Hussein International Airport, His Royal Highness was briefed on ways to increase flights to the airport, which is a key logistical pillar in the governorate.
During the meeting, the Crown Prince highlighted the importance of providing quality services to travelers.