Back to all Press Releases
Crown Prince checks on readiness of Civil Defence Department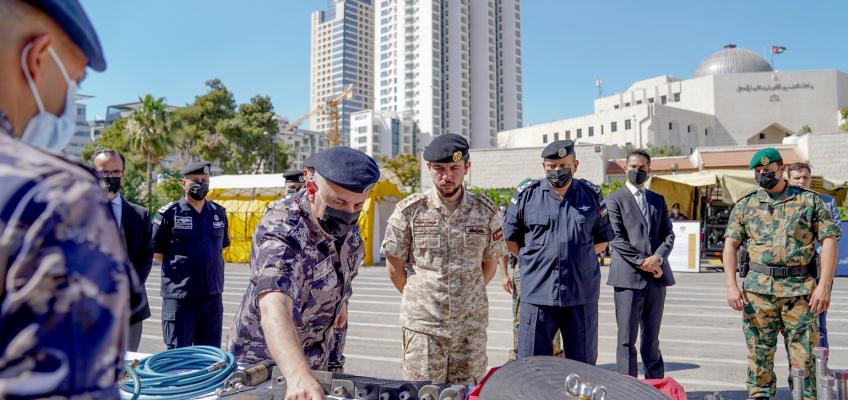 His Royal Highness Crown Prince Al Hussein bin Abdullah II, the Regent, on Thursday visited the Civil Defence Department (CDD) and checked on its personnel's readiness to deal with various incidents.
 
Crown Prince Al Hussein praised the quick response and exceptional performance of CDD teams in dealing with the gas leak incident in Aqaba, which helped contain the damage and impact.
 
His Royal Highness paid tribute to those who died in the line of duty in Aqaba and to CDD Sergeant Odai Kharabsheh, who died in the line of duty during a rescue operation in Amman on Wednesday.
 
The Crown Prince stressed the need to continue to build on the CDD's expertise and ensure its readiness at all times.
 
During the visit, His Royal Highness listened to a briefing by CDD Director Brig. Gen. Hatem Yaqoub on the plans and measures to maintain the highest levels of performance and coordination to ensure efficiency in response to emergencies and any incidents.
 
Public Security Directorate Director Maj. Gen. Hussein Hawatmeh said the directorate is moving forward in building the capacities of its personnel to enhance the services offered to the public.
 
The Crown Prince also checked on the CDD's HAZMAT team, whose members were among the first responders to the Aqaba incident, and was briefed on the latest tools and equipment they utilise.