Back to all Press Releases
Crown Prince checks on activities of Al Hussein Youth Camps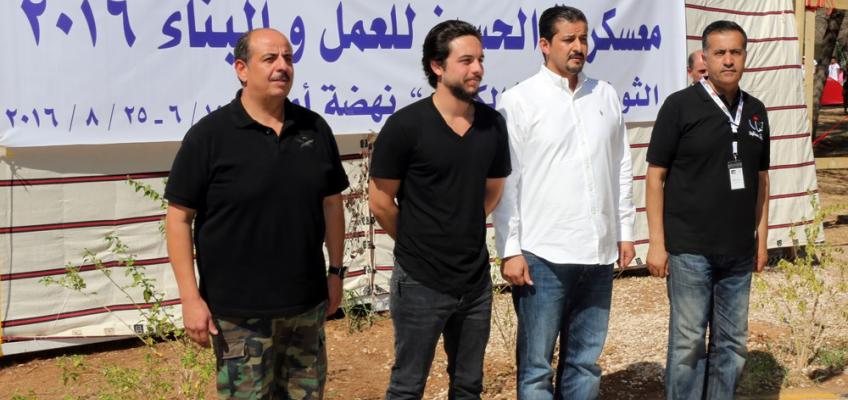 His Royal Highness Crown Prince Al Hussein bin Abdullah II, on Wednesday, checked on the qualitative and entrepreneurial experience, Al Hussein Youth Camps for work and construction offer for young people, through training stations, that are organized in cooperation with the Crown Prince Foundation's Haqiq Initiative.
The Crown Prince was briefed on the awareness, training, educational and voluntary role of Al Hussein Youth Camps' training stations, which were set up this year by the Ministry of Youth under the slogan "Great Arab Revolt ... Renaissance of a Nation."
The training stations aims at strengthening and enhancing national identity values, spreading the culture of volunteerism among participants and developing their abilities and skills, in order to guide them to leadership empowerment, as well as promoting tolerance and rejecting extremism and violence.
Accompanied by Minister of Youth Rami Wreikat, Prince Al Hussein toured the training stations at Al Hussein camps and followed up on their various programs and tasks.
The Crown Prince also checked on a scout training camp that provides participants with skills of self-reliance within the camping experience, and its importance in building their personalities.
Prince Al Hussein praised efforts of those responsible for Al Hussein Youth Camps for work and construction, which represents an important and rich experience for participants and contributes to enhancing their skills and develop their abilities in various fields.