Back to all Press Releases
Crown Prince chairs follow-up meeting on implementation of Aqaba strategic plan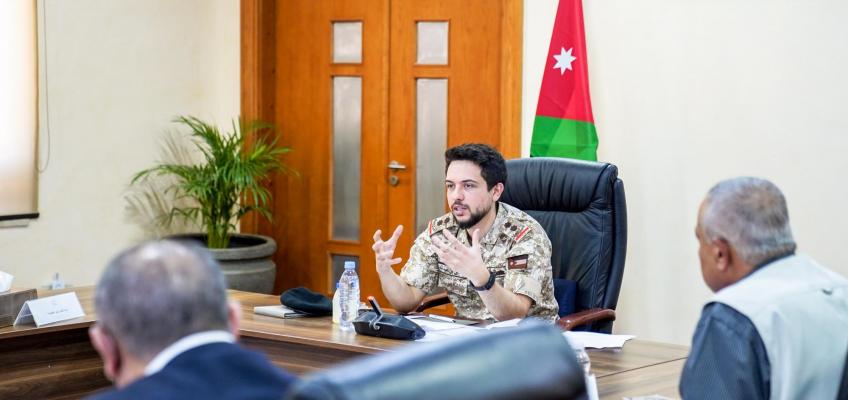 His Royal Highness Crown Prince Al Hussein bin Abdullah II on Thursday chaired a meeting at the Aqaba Special Economic Zone Authority (ASEZA) to follow up on the implementation of the strategic plan for Aqaba. 
Crown Prince Al Hussein was briefed on the steps taken within the first stage of implementation, which includes developing tourism in the city through low-cost direct flights to facilitate the flow of tourists, as well as launching a calendar of tourist activities and organising entertainment projects.
The plan also includes enhancing the investment climate in the city, and capacity building and skill development to appeal to the private sector.
The Crown Prince called for continued coordination among all stakeholders to ensure the successful implantation of the plan.
Prime Minister Bisher Khasawneh, Director of the Office of His Majesty Jafar Hassan, Finance Minister Mohamad Al Ississ, Planning Minister Nasser Shraideh, and ASEZA Chief Commissioner Nayef Bakhit attended the meeting.