Back to all Press Releases
Crown Prince chairs CPF board of trustees meeting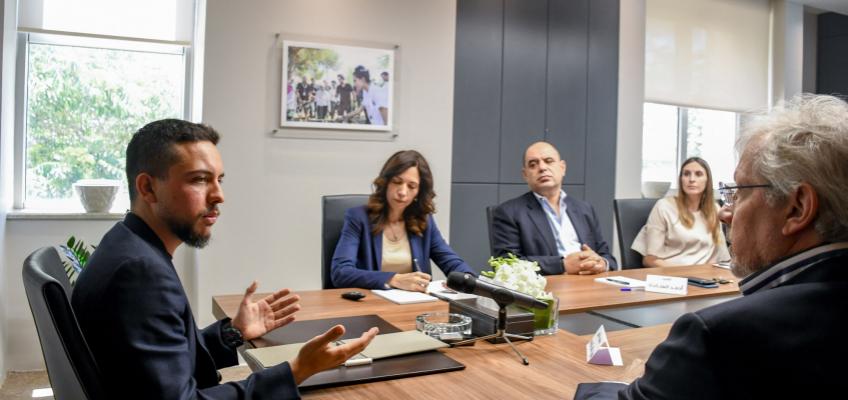 His Royal Highness Crown Prince Al Hussein bin Abdullah II on Thursday chaired a meeting of the board of trustees of the Crown Prince Foundation (CPF), and was briefed on the progress of its initiatives and plans for further development.
Crown Prince Al Hussein commended the CPF's achievements and plans, calling for the regular assessment of initiatives and their impact on target groups to ensure they keep up with youth's needs.
His Royal Highness also called for devising comprehensive, innovative programmes that address young people's interests, enrich their experience, and hone their skills.
The Crown Prince stressed that the CPF's initiatives should express youth's ideas and enable them to serve their local communities and their country.
For his part, Chairman Fawaz Zu'bi affirmed the CPF's commitment to implementing His Royal Highness' directives to support youth and empower them.
He added that the CPF will continue to increase young people's competitiveness and to qualify them to join the labour market, while promoting innovation and community service.
The Crown Prince also listened to a briefing by CPF CEO Tamam Mango on how the foundation's initiatives, strategies, and agenda are planned.
The Crown Prince Foundation was launched in 2015 to implement His Royal Highness' vision to support Jordanian youth.
The CPF focuses on three main areas: skills, innovation, and entrepreneurship; leadership and excellence; and community service. The foundation works to build young people's capacities by providing initiatives and development opportunities to empower them and enhancing their academic and professional prospects.