Back to all Press Releases
Crown Prince chairs ASEZA follow-up meeting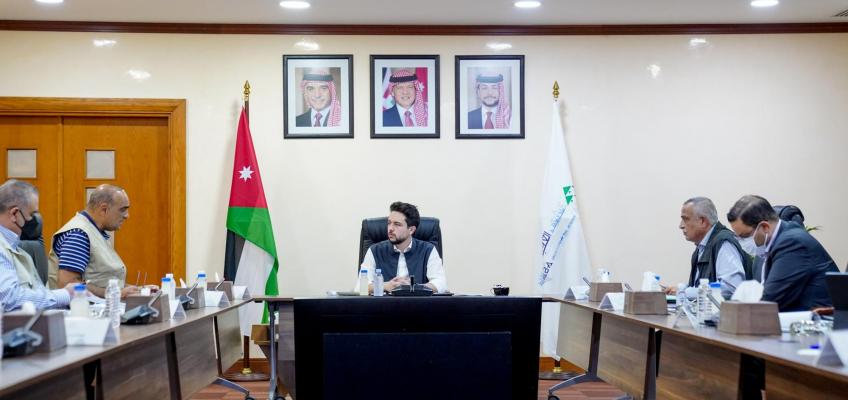 His Royal Highness Crown Prince Al Hussein bin Abdullah II on Thursday chaired a meeting at the Aqaba Special Economic Zone Authority (ASEZA) to follow up on the implementation of the Aqaba strategic plan.
The meeting covered efforts to improve the investment environment in Aqaba, the agenda of the upcoming tourist and entertainment activities, and a review of the masterplan for the city.
Crown Prince Al Hussein stressed the need to enhance coordination among all stakeholders to achieve the goals of the strategic plan for Aqaba on the ground, and to avoid previous missteps.
Prime Minister Bisher Khasawneh, Finance Minister Mohamad Al Ississ, Planning Minister Nasser Shraideh, ASEZA Chief Commissioner Nayef Bakhit, and a number of officials attended the meeting.